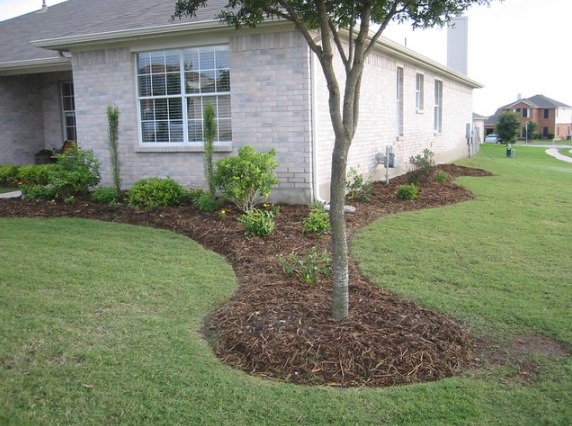 Natural turf is a piece of a surface layer of land on which grass grows naturally. To turf is the act of covering with turfs for creating a lawn by laying turf. Initially, the turf was used for playing individual sports. Now, artificial turf is used as residential lawns.
Turf stands up for rough and tough use as in sports. It does not need irrigation or trimming. Turf installation is the act of replacing the natural grass with artificial synthetic grass that serves the same purpose of natural grass. We at Chino Concrete & Masonry have the expertise and long years of experience in turf related works in Chino.
We also provide concrete and masonry works. To know more about Chino Concrete & Masonry services, dial (909) 443-2092 and get free quotes.
Uses of Turf Installation
Athletic tracks
Hockey turf
Multi-sports turf
Cricket Turf
Football turf
Tennis
Golf
Classroom flooring
Types of Artificial Grass
Polyethylene
It is commonly referred to as nylon and is very strong. It can withstand high temperatures and heavy/foot traffic without losing its original shape. The major drawback is its high cost. Secondly, it lacks natural appearance because of its stiffness and texture. It finds general applicability as lawn or landscaping material because it is highly durable.
Polypropylene
It is the cheapest but the least durable. It suits those on a limited budget. It can't withstand high temperatures. It will look unnatural over time as it will lose its shape. You can choose it as a decorative grass that does not have much traffic.
Polyethylene
As a homeowner, you may choose it for a natural-looking lawn. But, it does not suit for sports or landscaping. Since it contains porosity, it can't retain odors, as is done by nylon. But, you can hose away pet smells and waste. It comes with ranges of price options.
Process of Turf Installation-What we do?
Pre-Installation
We will check for Underground hazards
Prepare the Area – How we do?
Get rid of weeds
Remove the top layer of soil
Plan the drainage
Install a Blender Board by mapping out the perimeter
Optional: Install a Gopher Wire by rolling it little by little. Put a u-shaped staple every few feet.
Optional: Install a weed barrier by laying out a geotextile layer at the bottom of the dug-up area
Lay your Base – How We Perform Turf Installation
Put in your sub-base material that maybe stone, crushed rock, gravel, decomposed granite, rocks smaller than 3/8 inches
Add Sharp Sand
Water the whole area
Compact your stones
Level the entire place
Attach Your Artificial Grass – How We Finish?
Plan the placing; all they are faced in the same direction so that they look more natural.
Roll your turf outside
Roll your turf back in
Roll turf out on installation surface
Use a carpet stretcher or a carpet kicker
Seam your turf pieces together
Lay your seam tape out
Stitch
Apply pressure
Spike to keep the turf in place
If you want your artificial turf to look perfectly natural and last for a long time, contact Chino Concrete & Masonry at (909) 443-2092, and one of our experts will be at your service asap!