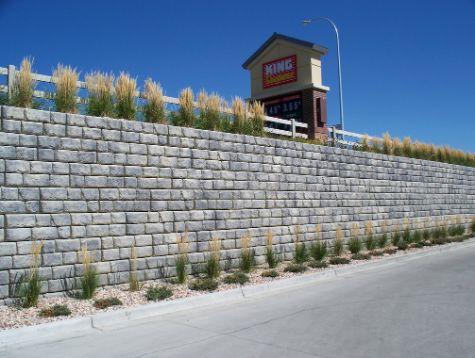 Concrete has a plethora of applications. Concrete walls come under various categories. You can use concrete walls for interior and exterior decorative finishes, retaining walls to hold back the soil, and sound walls. During building construction, concrete walls are constructed as a load-bearing structure. This process transfers loads of the floor to the foundation. 
Moreover, the concrete walls divide spaces in multi-storied buildings. It is particularly suitable for earthquake-prone areas. Construction of concrete walls needs special technical skill and adoption of certain norms and standards prescribed by construction authorities.
We at Chino Concrete & Masonry are well-versed in executing such critical construction jobs. Call us at (909) 443-2092 if you need reliable and durable Chino concrete walls constructed on your premises.
Materials & Equipment
We take special care to use the following materials of the best quality available in the market that follow set standards.
Portland cement

Aggregate of granite

Sand

Mixtures

Reinforcement made of steel

Materials such as aluminum, plastic, wood, mild steel, mixer of cement and foam insulation, or a composite of wood chips and cement are used for formwork.

Concrete mixing 

Concrete compacting and concrete finishing equipment
As a matter of our business ethics, we never compromise on the quality and quantity of materials.
Concrete Walls – The process
Bars for reinforcement are done in one layer if the thickness of the wall is less than 100mm. In case the thickness of the wall is more than 200mm, two layers of reinforcement are placed. The mild steel one is adjusted vertically and horizontally in the form of a grid. As indicated in the drawings. Our technicians pay the most excellent attention for the exact size off the round or square bars and their spacing. On the completion of the reinforcement, the formwork fixing work starts. For continuous resistance, steel bars are extended at the construction joints. 
Safety During the Reinforcement of Concrete Walls
We comply with all the statutory requirements to be provided to the construction site. The workers are also insured. Therefore, you have nothing to worry about in the event of an accident or mishap to the workers. 
Formwork of Concrete Walls
Types of formwork used are aluminum, wood, and plastic.

We also use a pre-fabricated framework. We also make custom size framework. We strongly check concrete leakage from the formwork.
Curing Concrete Walls
The curing process lasts for a minimum of 7 days if the concrete temperature is above 5°C
When you consider building a home, think that it will be used by generations to come. Only a reputed and experienced construction contractor like Chino Concrete & Masonry can fulfill your expectation. Call us today at (909) 443-2092 for all your concrete walls needs.