Chino Brick Masonry Contractor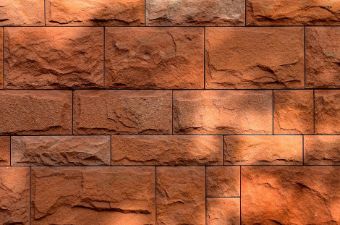 Brick is commonly used as the basic building unit. It comes in rectangular size, with a length and width ratio of 2:1. The height varies. Brick masonry is the technical skill of laying bricks over one another, on a layer of mortar in a systematic manner. It builds a vertical homogenous mass, commonly used as a wall, the basis of any building. It withstands external forces without being disintegrated.
Your essential requirement is brick masonry if you are planning for the construction of a building or any other structure. One of the leading brick masonry contractors in Chino for all your needs in Chino Concrete & Masonry. Call us at (909) 443-2092 and get your project running straight away!
Types of Bricks Used in Brick Masonry
Solid Bricks have no holes, depressions, or cavities

Perforated bricks have gaps that do not exceed 25% of the gross volume of the brick.

Frogged Bricks have depressions in one or more bed faces. But, it should not exceed 20% of the gross amount of brick.

Cellular Bricks have cavities or depressions that exceed 20% of the total volume of the brick.
Bond of Bricks and Its Importance in Brick Masonry
Bricks should be so arranged while laying that the vertical joints don't fall over each other.

Bond is required to be provided for achieving a composite mass as immediately as possible, to the desired height, length, and thickness of brickwork and stresses put on it.

To break the continuity of vertical joints and for proper bondage of brick masonry, closers or bats (cut portions) of bats are provided in alternative courses.
Criteria for a Good Brick Masonry Work
Accuracy and Tolerances of structural frames, adjacent elements, and designated openings

Appearance, It should be aesthetically pleasing throughout the entire height of the brickwork.

Durability can be assured by using the right kind of bricks and mortars, as required by the degree of exposure. We at Chino Concrete & Masonry ensure it by putting insulating materials underneath water tightness protection.

Structural performance is based on the lintel, footing, wind posts, hangers, shelf angles, and cavity wall ties. We never lay bricks for more than 1.5 meters per day.

Weather-Tightness: We ensure this by avoiding mortar protrusion and dropping and cleaning and filling the cavity thoroughly.

Thermal Accommodation is guaranteed by providing insulating layers.
If you want durable and robust brick masonry work, call us, Chino Concrete & Masonry at (909) 443-2092 today, and we will be happy to serve you!