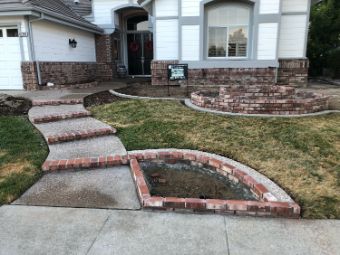 Finding a good bricklayer to work on your project is hard nowadays. Only a few are professionals and can deliver what you want. We always advise homeowners to hire professionals to work on their projects; however, they seem simple. Nowadays, people believe a few videos are enough to give them the knowledge to work on home projects. This was never been a good idea when it comes to the construction industry, always hire a professional.
People think doing it by themselves is a good way to save on costs, but it isn't. At Chino Concrete and Masonry, we have the professional bricklayer in Chino you need to work on your project. We are a concrete contractor that delivers quality work on time.
Give us a call today on (909) 443-2092 for professional services and have a free quote.
Why Hire a Professional Bricklayer?
Like we said before, if you want to avoid unnecessary errors in your project, never do it on your own. If you are wondering why you need a professional concrete contractor for your projects, here are the reasons.
The Experience
Nothing can beat experience when it comes to the construction industry. No matter how many videos you watch, you can't gain the experience needed overnight. Most concrete works are complex and can only be solved by someone who has handled such problems for years. Without experience, you are bound to make serious errors, some of which you might not notice until the project is over.
A project with errors won't stand for long. The only way to avoid making such mistakes is by hiring a professional for all your concrete works. Contact us today for guaranteed professionalism in your project.
Guarantee the Job Done Well
A professional on your project guarantees perfection. If you do your own projects, you are obviously not sure if what you are doing is correct. Doubts in concrete work account for most failures in your own projects. Failed projects need money to be corrected. Our affordable concrete services will save you some good cash. There is no need to do it yourself if you want to save cash. Our affordable services are enough to save your money.
Peace of Mind
With a professional working for you, all you have to do is wait for the completion of the project. Let our team do the worrying as you sit back and relax. At Chino Concrete and Masonry, we want to make sure you get back to your normal business.
Reach us today on (909) 443-2092 for affordable concrete services with free estimates.