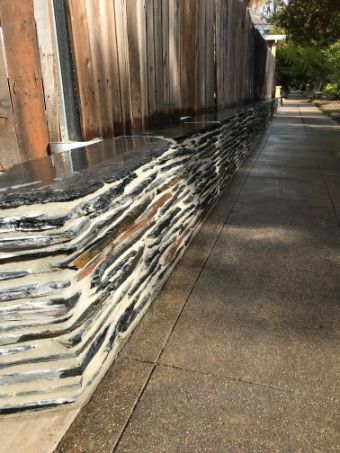 Stone veneer is being used by many homeowners nowadays to make their homes amazing. This type of veneer is a sure way of transforming a dull home into an attractive one. There are two choices when it comes to this type of veneer. One is the artificially manufactured veneer, while the other is natural stone. Both of the two can achieve amazing results, although the latter is expensive.
The type of veneer from manufactured stone is preferred by many homeowners because its initial installation cost is lower. When properly installed, you can't tell the difference between the two types as the veneer from manufactured stone is also amazing. Talk to us today if you need an experienced stonemason to install this Chino stone veneer for you.
At Chino Concrete and Masonry, we pride ourselves in offering quality and affordable services. With your tight budget, you can still have our stonemason do a proper veneer installation for you. Our prices are affordable since we know how improving your home is important.
Reach us on (909) 443-2092 with free estimate, and you will like the services we offer.
There is no need to stay in a dull home when you can transform it with veneer from stone. With our professionalism and expertise, your home will be looking amazing within a short time. We are a trusted concrete contractor, and you can trust us to deliver what you exactly want.
Why You Should go For Stone Veneer
Getting this type of veneer installed in your home is the wisest choice you can make as a homeowner. Here are the reasons why the Chino stone veneer is the option to go for.
Cheaper
Considering the beauty that comes with this type of veneer is a cheaper option if you want to improve your home. If you are on a tight budget, then you should go for veneer from manufactured stones. It is cheaper and will enable you to complete your upgrades without having overspend. Hire a concrete contractor with pocket-friendly prices like us for satisfaction.
Flexibility
Veneer from stone is more flexible than brick veneer and can be installed on almost any surface. Be it a concrete, wood, or brick surface, we can install this type of veneer without any problems. This option gives you uniformity regardless of the different surfaces you have. Talk to us today, and we will get your surfaces looking amazing.
Durability
When compared to an option like a brick veneer, this type is guaranteed to last longer. It will take years before you can think of making repairs. Such an option helps you cut on expensive repair costs.
There is no reason why you shouldn't give us a call at (909) 443-2092 to get this type of veneer for you and have free quote.