Chino Concrete Foundation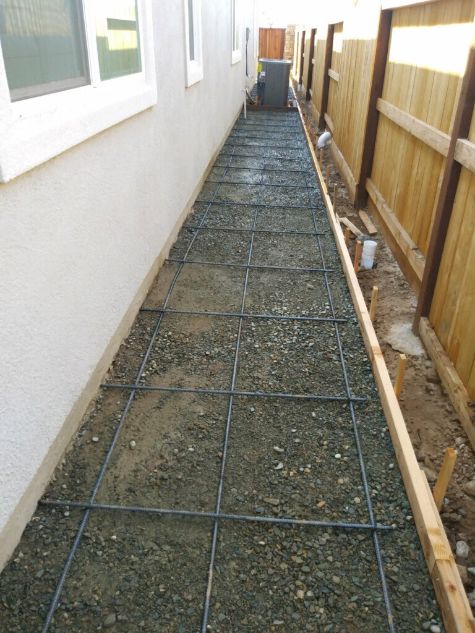 Foundations in the construction industry determine whether your concrete project is going to last or not. A weak foundation is a ticking time bomb, and it won't be long before your project comes tumbling down. Concrete works heavily depend on foundations to stand the test of time. That's why we usually stress laying strong foundations for our clients for any project. That's why you always need to hire a professional to lay your foundations.
A professional concrete contractor like us has experience in laying foundations for any project. This way, you are sure to get a structure that will last. Trying to lay foundations on your own isn't a good idea. Without experience, you are bound to make errors that you may not even notice. Such errors will compromise the strength and durability of your structure.
If you need a concrete foundation in Chino, give us a call on (909) 443-2092 with a free estimate.
We will lay a strong foundation for your structure and ensure it is strong and can withstand any weather conditions. Foundations can be quite expensive to lay depending on the structure and the climate. This calls for a contractor with affordable prices. At Chino Concrete and Masonry, we offer affordable concrete services.
Types of Concrete Foundations
The T-shaped foundation, slab-on-grade, and Frost-protected foundation are the three main types of foundations we can lay for you. If you need a foundation or any other concrete services just give us a call and we will be there as soon as possible.
T-shaped Foundation
For any concrete foundation works in places where land freezes that need a foundation, a T-shaped foundation is the only option. This type of foundation is constructed by building a wide footing below the frost line to support the foundation base.  The walls are usually installed after the footing is firm.
After building a firm footing, the T-shaped foundation is then placed on the footing and allowed to cure. After curing walls are built on top of it and slab poured using ready mix concrete.
Slab-on-grade Foundation
A slab with thicker edges is used to construct a slab-grade foundation. When building the slab, more ready mix concrete is poured on the edges to achieve the thickness. Steel rods are sometimes used to strengthen the edges if the structure is heavy. A slab-on-grade foundation is technical and requires a professional concrete contractor. Pouring this type of foundation on your own can affect the strength of your structures.
Frost Protected foundation
A frost-protected foundation is constructed for structures that get heated. Two polystyrene sheets are placed on the base and on the outside of the foundation. The sheets protect the structure by holding heat from the structure, preventing heat loss. The sheets also keep the temperature above the freezing point.
Reach us on (909) 443-2092 if you need a foundation for your structure and have a free quote.