San Dimas Concrete Contractor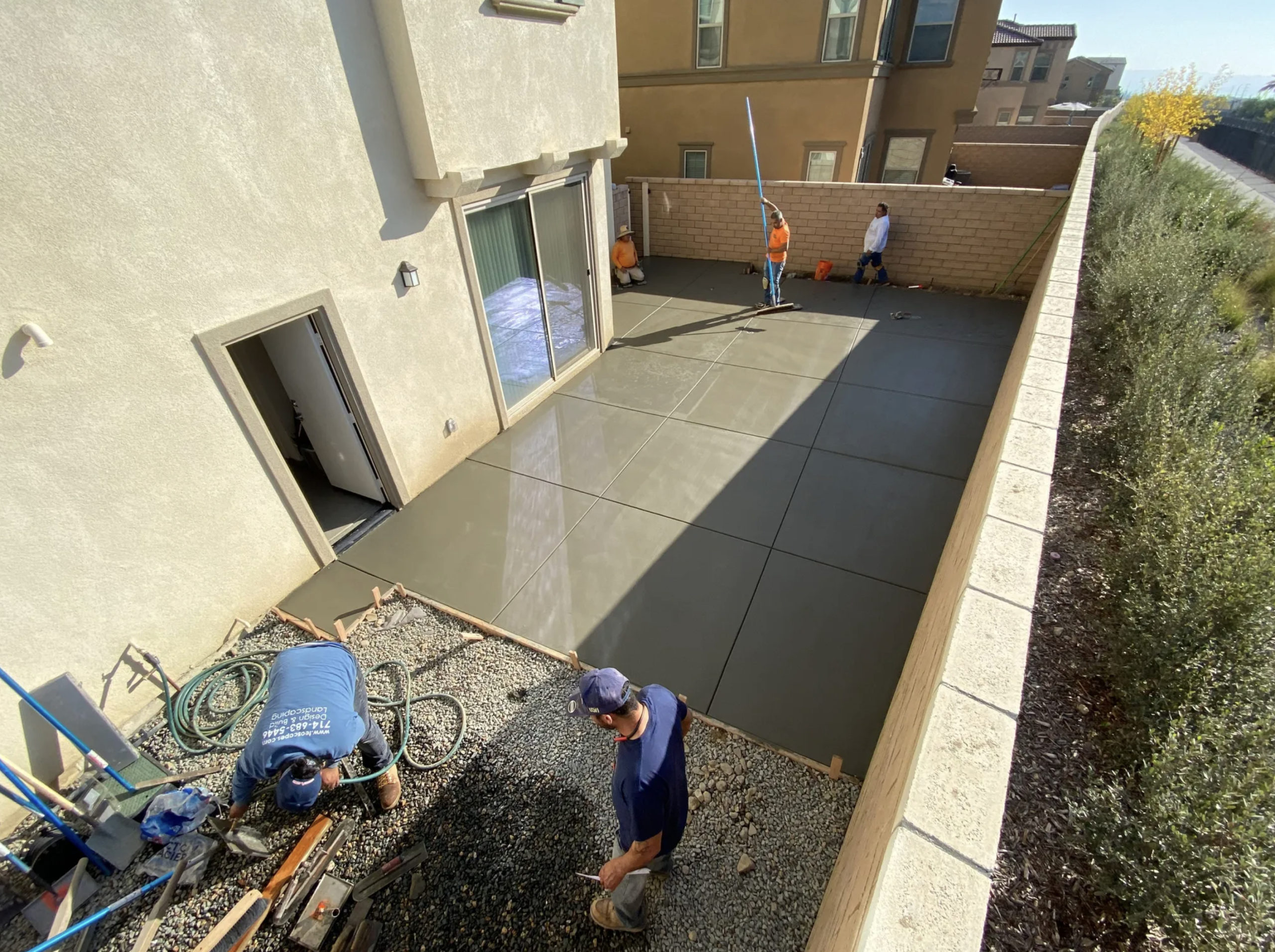 Chino Concrete & Masonry has been serving the concrete and masonry needs of the San Dimas, CA area for many years. Our company provides clients with high-quality services such as concrete paving, concrete patios, concrete driveways and sidewalks, concrete retaining walls, and other types of masonry construction.
Concrete is a material that lasts a lifetime! It's durable and allows you to create just about any design you can imagine. So if it's time to update your home or business property with new concrete surfaces – contact Chino Concrete & Masonry today at (909) 443-2092!
About Chino Concrete & Masonry
Chino Concrete & Masonry is a leading concrete and masonry company in San Dimas. For many years, we've been providing the highest quality of workmanship at competitive prices. With our wide range of services, you can rest assured that your project will be done quickly and efficiently. We offer everything from foundation repair to brick restoration; if it's related to concrete or brick, we're here for you! To learn more about our services, please feel free to browse our website or call us today at (909) 443-2092 to schedule an appointment with one of our customer service representatives!
Concrete and Masonry Services in San Dimas, CA
San Dimas homeowners often live next to concrete and masonry structures. These include walls, patios, sidewalks, driveways, steps, and other surfaces typically made of cement or brick. The natural setting for these materials is outdoors in the elements, but they can also be used inside. When they are indoors, their appearance needs to be protected from dirt accumulation and damaged by moisture which can cause them to crumble or fall apart over time. 
San Dimas homeowners who have these types of surfaces in their homes may want to consider hiring a professional service provider like Chino Concrete & Masonry to protect them with sealants designed specifically for this purpose. We offer high-quality sealant services at competitive rates, so San Dimas homeowners will have a concrete or masonry surface protected from damage and has the appearance of being freshly poured.
Some of our services in San Dimas are:
Outdoor Fireplaces
In Chino Concrete & Masonry, we build excellent outdoor fireplaces and grills that will be the focal point of your backyard. You can place them anywhere, and we'll build concrete or brick structures around them to provide a concrete footing for support and protection from fire hazards such as grass fires caused by flying sparks.
Concrete Countertops
Concrete countertops are not only beautiful to look at, but they can also be functional as well. Chino concrete & masonry offers concrete counters in San Dimas, CA, with integral sinks for washing dishes or preparing food and other items. You'll find them perfect for the kitchen island, where you may also want an outdoor grill built into it, so cooking is done outdoors in the fresh air.
Concrete Patios
Concrete patios are also popular concrete surfaces built with fire pits for enjoying outdoor events and spending time outside during spring, summer, or fall months when you want to enjoy nature under a starry night sky. Concrete is not only perfect for functional purposes, but it's aesthetically pleasing too!
Colored Concrete
Chino concrete & masonry can provide San Dimas clients with colored concrete surfaces that will look great and enhance the appearance of their home or business property. The colors we use are integral to our concrete mix, so they won't fade over time as paint would.
Flagstone Patios
Flagstone patios are concrete surfaces that look like natural flagstones, which can be very expensive. We offer this service at a lower cost than you would find elsewhere because we use concrete instead of actual stones to construct the surface of your patio, walkways, or other outdoor areas.
Stone Veneer
Stone veneer is concrete with chips of natural stone included in the mix to look like real stones. You can choose from various colors and sizes depending on your preference for an attractive way to cover concrete surfaces rather than using paint which can chip away over time or leave a thick coating that looks artificial once applied.
Contact Chino Concrete & Masonry
Chino Concrete & Masonry is the San Dimas concrete contractor you can count on for all your concrete & masonry needs. Chino Concrete & Masonry has provided concrete and masonry services in the San Dimas area for a long time, so we have extensive experience. Please visit our website to get more information about what we can do for you, or call us today at (909) 443-2092!