Pomona Concrete Contractor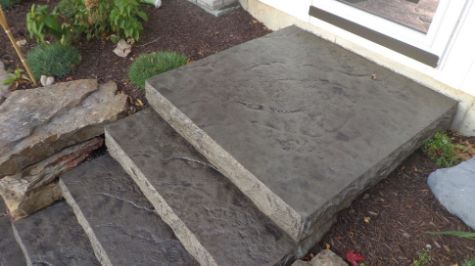 A staircase in your Pomona house offers access to the upper floor of a room, bedroom, or mezzanine. It can also be a great addition to your garden area or sun deck. The staircase can be a distinctive addition to your home design.
Best Concrete Contractor in Pomona, CA
Therefore, if you're planning to construct a new home or to add a staircase during a refurbishment, Chino Concrete and Masonry will help you out.
Here are tips for finding the perfect staircase.
To know more about concrete contractor in Pomona, call us today at (909) 443-2092 to get a free estimate.
Space Available
What is the space required for the staircase? How about the minimum width? You will want to consider the space available so that you can think of a functional design that will fit in your home perfectly. A good idea will be to choose an L-shaped staircase if your home is tiny. If you have a large space, choose a bigger staircase that is also decorative concrete like the U-shape, helical, or curved. If it's hard to create an opening for your spiral staircase, you can opt for a combined staircase consisting of spiral and straight treads.
Material, Design, and Style
On top of the design, you will want to consider the right material for your staircase. Some of the popular material options include wood, marble, wrought iron, stones, and granite. Stone is a great choice for those who love a traditional style. You can opt for materials such as stainless steel, powder-coated steel, glass, or acrylic materials if you have a contemporary or modern house. To create a great and timeless appearance, you can choose a combination of materials. No matter your material of choice, you should ensure that it fits into your home's interior design.
Budget
The staircase cost will be affected by a wide range of factors, such as the shape, design, and materials used. One of the most cost-effective materials for your stairs is steel. When it comes to the design, spiral or straight stairs are usually more cost-effective than helical or curved stairs. When considering the budget, you will need to think of a staircase that meets your need. You can then speak to a masonry contractor to help you determine the cost.
Building Safety and Code
You will want a staircase that is comfortable and safe for you. It should also be easy to climb, particularly for kids and seniors. Choose one that has also been made in line with the current building regulations. Since building regulations differ from one city, country, or region, you should check with the local building regulations in Pomona.
To determine the right design for your stairs, you can speak to our concrete team. Call us today at (909) 443-2092, we will guide you through the process of choosing new stairs and get free quote.