Chino Hardscape Contractor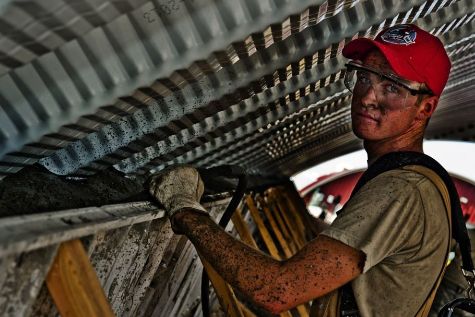 Finding a good Chino hardscape contractor Is the key to effectively add an aesthetic value to your home. It is not easy to find a reputable and trustworthy landscape contractor to work on your project in Chino. A contractor without enough experience won't upgrade your home perfectly. At Chino Concrete and Masonry, we are the most trusted hardscape contractor in Chino. We have the experience you need.
Give us a call today at (909) 443-2092 with a free estimate.
Hardscaping is increasingly becoming popular as a way of transforming homes in Chino. This is because it is cheaper when compared to softscaping. It can achieve amazing results just like softscaping but at a lower price. Once you find a professional concrete contractor, your home is guaranteed to become amazing.
Another reason why people are embracing hardscaping as a way of transforming their homes is durability. When compared to softscaping, this option is going to last. For instance, decorative concrete is guaranteed to last for up to a decade, saving you form repair costs. With softscaping, you will end up spending a lot of money on maintenance.
With decorative concrete, hardscaping ensures your home holds its value for a long time. There are many other hardscaping aspects that can improve your home. If you need any advice on hardscaping, you are in the right place. Talk to us today.
If your home in Chino isn't as attractive as you want it to be, it is time you gave us a call to transform it. With the aesthetic value and durability that comes with hardscaping, we will increase your home's value in a short time. We are the best landscape contractor when it comes to improving your home.
A call at (909) 443-2092 is enough to change your home and have free quote.
Tips for Hiring a Good Hardscape Contractor
At Chino Concrete and Masonry, we understand how hard it is to get a reputable contractor. Here are some tips to ensure you get a good landscape contractor for your project.
Certification
With a certified contractor, quality concrete services are guaranteed. Before you hire a contractor, always ask if they are certified and insist on inspecting the credentials. A contractor without certification can't guarantee perfection. If you are looking to hire a good contractor in Chino for your concrete project, then give us a call at (909) 443-2092. We are a certified contractor, so you can trust us.
Cost
Some projects may cost more than others, depending on size and complexity. If you are not sure of the costs, give us a call today and get a free quote. Don't be ripped off while we can get you affordable concrete services for all your projects. Our prices are budget-friendly, and you should talk to us even if your budget is tight.
Insurance
A trustworthy contractor should be fully licensed and insured. Without insurance, a claim can be filed against you in case injuries occur on your property. To avoid this, hire a contractor with insurance. At Chino Concrete and Masonry, we are fully licensed and insured. Let us work on your project today.