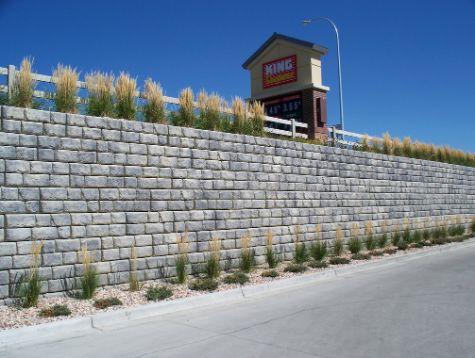 Concrete walls are an essential part of most concrete structures.  Walls play important roles in these structures as they determine if they are going to last. This is why concrete walls should be built with accuracy if they are to last long.  Only a reputable concrete contractor like us can build your Chino concrete walls to perfection.
Give us a call today on (909) 443-2092 with free estimate if you need a strong concrete wall.
Exceptional Concrete Walls Contractor
The importance that comes with concrete walls makes them not good projects when doing it on your own. Some homeowners may argue that doing it by themselves is a good way to save money, but it is not. A concrete wall is one of the technical concrete works.  If you do it on your own, you are obviously going to make some mistakes. These mistakes are the ones that will cost you more money to correct.
The errors you make while doing it yourself can compromise your project's overall strength and durability. A concrete wall built with mistakes can be felled by weak winds. This will put your safety and that of your property at risk. Certainly, you will spend money paying a contractor to rectify the mistakes. Getting us to do it will be even cheaper than doing it yourself and later paying for repairs.
With a professional contractor like us on your project, you can relax and wait for the completion of the project. When you work with us, we guarantee our work. But when you do it yourself, you will have to hire a contractor if the project fails. Let us handle all your concrete works for better results. Here are some types of walls we build for you.
Wall
A cmu wall is the option to go for if you want a wall that will last for decades. Its strength is what you need as this type of wall is guaranteed to survive the harshest weather conditions. This type of wall is widely used in homes as bearing walls to support buildings, roof rafters, and many other structures. Give us a call today is you need this wall, and we will have a professional build it for you.
Concrete Block Wall
This type of concrete wall is built using concrete blocks, usually 8 inches or more. Concrete wall blocks are not as durable as concrete masonry walls. Their major drawback is that they are prone to corrosion. However, you can purchase precoated blocks to ensure they are not corroded acidic elements.
Cement Wall
These are strong and durable walls, which can also be used for reinforcement. If constructed well, a cement wall is able to last for more than ten years.
Give us a call at (909) 443-2092 today if you need a wall with free estimate, and we will build one for you at an affordable price.